Male Loses 55 Pounds in 18 Months by Making Lifestyle Changes
This is a progress pic of a man who has lost 55lbs over the course of 18 months through a combination of intermittent fasting, water fasting, and the keto diet. He is 6'4 tall and was previously 250lbs.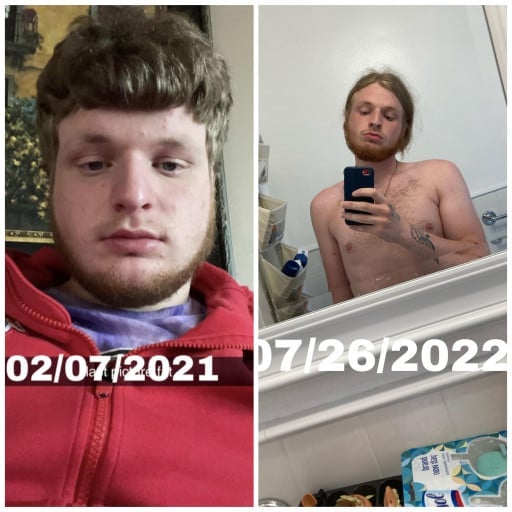 This individual is a 21-year-old male who is 6'4 tall. He previously weighed 250 pounds, but his current weight is 195 pounds. This is a change of 55 pounds. He attributes this weight loss to Intermittent Fasting (IF), One Meal a Day (OMAD), water fasting, and a keto diet. He says he made a lifestyle change and got tired of being disgusted with his appearance when he looked in the mirror or saw pictures of himself.