Male/21/5'8". From 180Lbs to 165Lbs in 5 Months: a Weight Loss Journey
Follow CaPerkins' weight loss journey from 180lbs to 165lbs in about 5 months. Learn about his diet and workout routine.
Article by Madeleine Smith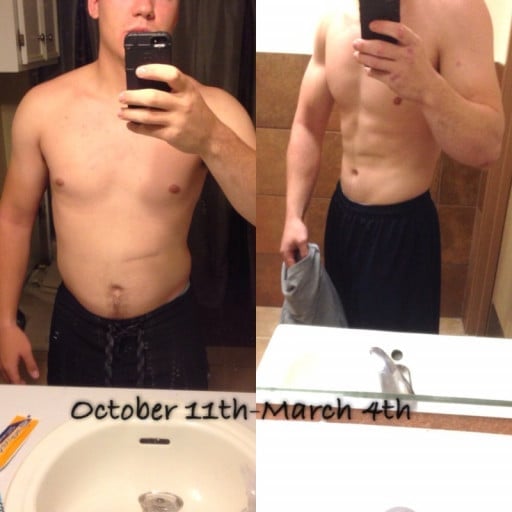 Introduction
CaPerkins, a 21-year-old male who stands at 5'8", shared his major weight loss accomplishment on Reddit. He lost about 15 pounds in approximately five months through his rigorous diet and exercise regimen. This article delves into his weight loss journey and shares details of his meal plan and workout routine.
Diet
CaPerkins' primary focus was on his diet. He consumed a 26g protein shake with an egg, a scoop of peanut butter, and milk each morning. Along with that, he took a vitamin pack. Later in the morning, he ate a protein bar, then had a turkey and sweet potato meal with another protein shake. He ate another protein bar in the afternoon and had a lean protein, such as chicken breast, with vegetables for dinner. For his last meal of the day, he drank another protein shake. He drank only water and milk and did not have cheat days.
Workout Routine
CaPerkins worked out twice a day. In the morning, he did cardio, putting together a circuit of six exercises, with 30 seconds of activity per exercise and a maximum rest of 15 seconds between exercises. He did three to five sets of these circuits. In the evening, he lifted weights. He followed this routine almost every day.
Success Story
CaPerkins' weight loss journey serves as an inspiration to many people who are struggling to lose weight. He credits his success to his strict diet and workout regimen. He gave up cheat days, sugary drinks, and unhealthy snacks. He also got support from his brother, a personal trainer, who gave him advice and made recommendations.
Conclusion
CaPerkins' weight loss journey shows that with dedication and commitment, you can lose weight and be in better shape. His six meals a day plan, his twice-a-day workout regimen, and his commitment to his diet helped him to lose 15 pounds in five months, and he feels proud of himself. If you're looking to lose weight, you can take notes from CaPerkins' meal plan and fitness routine, but remember, it takes hard work, dedication, and commitment.
Comments
No comments found! Be the first!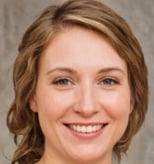 Madeleine Smith
Content Lead at MyProgressPics.com
Madeleine is passionate about empowering individuals with the information and tools they need to transform their bodies and lives.