F/32/5'4 [152Lbs > 122Lbs > 127Lbs = 25Lbs] (23 Months) 30Lbs Weight Loss in 23 Months!
This is a progress picture of a 32-year-old female who is 5'4 tall and has lost 30 pounds over the course of 23 months through strength training.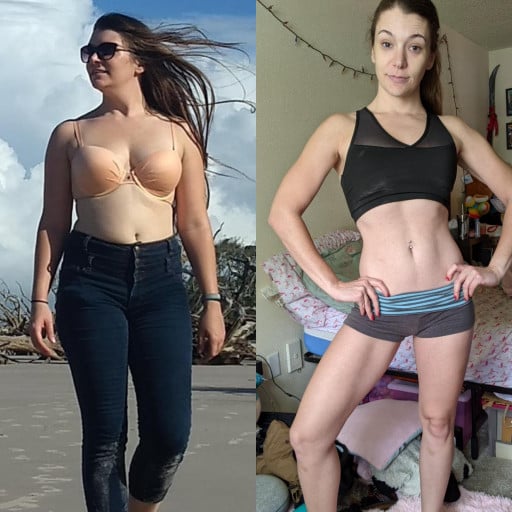 This progress pic is from a female who is 5'4 and has lost 30lbs, going from 152lbs to 122lbs. In the 23 months since she started her journey, she has also gained a lot of strength, to the point where she can now do pull-ups.
Similar Progress Pics