Female Loses over 150 Pounds in Two Years with Gastric Sleeve Surgery
A 34-year-old woman who is 5'4 tall and previously weighed 284 pounds has lost 162 pounds over the course of 24 months through gastric sleeve surgery and a 1200 calorie daily diet.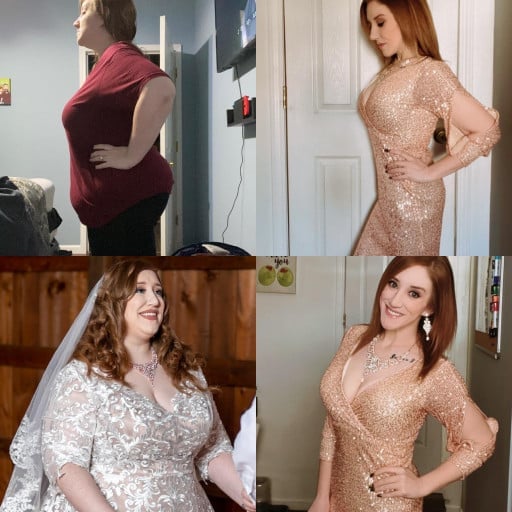 The individual in this progress photo is a 34-year-old female who is 5'4 tall. In the photo, she is celebrating her 24-month anniversary of having gastric sleeve surgery. This surgery helped her lose a total of 162 pounds, taking her from a previous weight of 284 pounds to her current weight of 122 pounds. To maintain her weight loss, she consumes a maximum of 1200 calories per day and ensures that she gets at least 60 grams of protein each day.
Similar Progress Pics