F/21/5'4" [170Lbs > 135Lbs = 35Lbs] Slow and Steady Journey to Weight Loss
Read about the journey of Reddit user Jstcedck, who lost 35 pounds in 8 months through a commitment to lifestyle changes.
Article by Madeleine Smith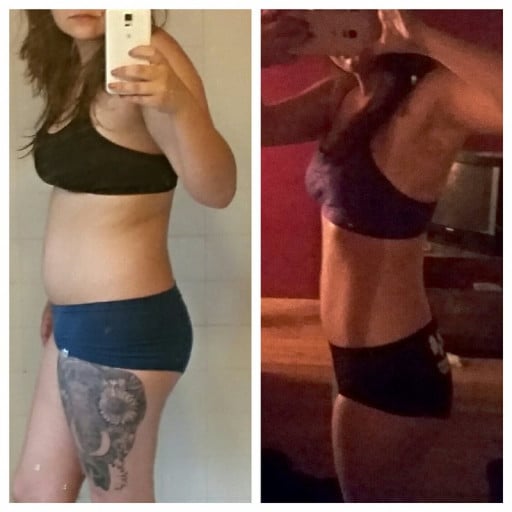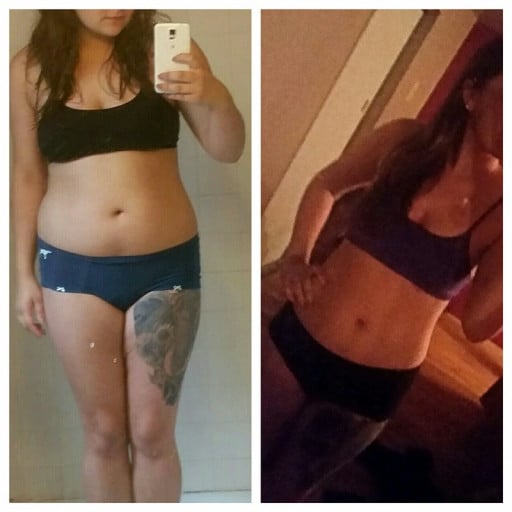 Introduction
When Reddit user Jstcedck posted a weight loss progress picture, the response from her followers was overwhelmingly positive. Jstcedck had lost 35 pounds over eight months, but the most amazing part was how little she'd had to change her lifestyle to achieve her results. She didn't even realize she was losing weight until she saw the before and after pictures!
Drinking Water
Jstcedck began her journey with a commitment to drinking 90 oz of water each day. This helped her cut back on soda and other sugary drinks, without making those things completely off-limits.
Eating Multiple Times a Day
Another lifestyle change Jstcedck made was to eat more times throughout the day. This helped her to control her portions and reduce overall calorie intake without making her feel deprived.
Eating Healthy
As Jstcedck got more comfortable with eating smaller portions, she began to transition to healthier foods. Now, her metabolism is through the roof and she's maintaining her weight loss with ease.
Conclusion
While Jstcedck's weight loss journey wasn't quick, it was steady and sustainable. By making small lifestyle changes, she was able to achieve a healthier body composition and experience more energy and vitality in her day-to-day life. If you're looking to lose weight or make healthier changes, remember that slow and steady wins the race!
Comments
No comments found! Be the first!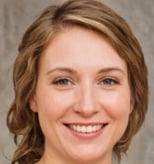 Madeleine Smith
Content Lead at MyProgressPics.com
Madeleine is passionate about empowering individuals with the information and tools they need to transform their bodies and lives.