M/23/6'5'' [247Lbs > 218Lbs = 29Lbs](14 Months) It's Been Slow Progress, but After Dropping the Weight I Decided to Put Some Effort into Improving My Hair and Wardrobe, and I'm Very Satisfied with the Results.
This is a progress pic of a male who has lost 29lbs, for a total weight loss of 40lbs. He is 6'5 tall.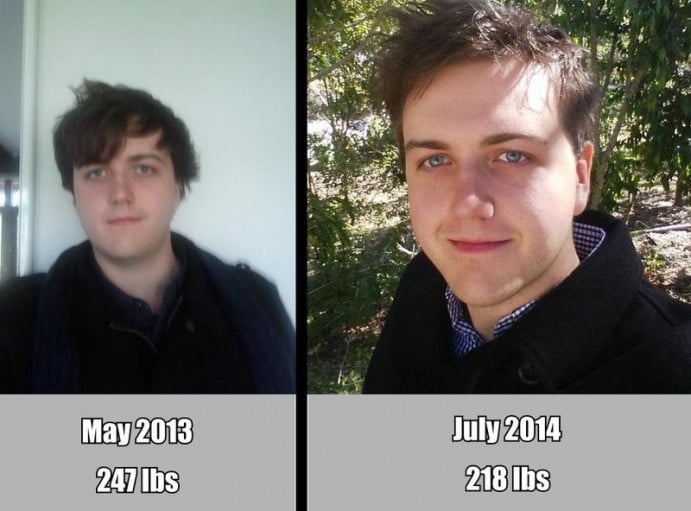 This person is a 23-year-old male who is 6'5 tall. In the span of 14 months, they have lost a total of 40lbs, going from 247lbs to 218lbs. They attribute the weight loss to a slow and steady progress over time. In addition to the weight loss, they have also made changes to their hair and wardrobe and are very satisfied with the results.
Similar Progress Pics