One Man's Journey to Losing 122Lbs in 16 Months
Follow the inspiring weight loss journey of a reddit user who lost 122lbs in 16 months, without any external support. Learn about his diet, exercise and changing habits and how he achieved his incredible transformation.
Article by Madeleine Smith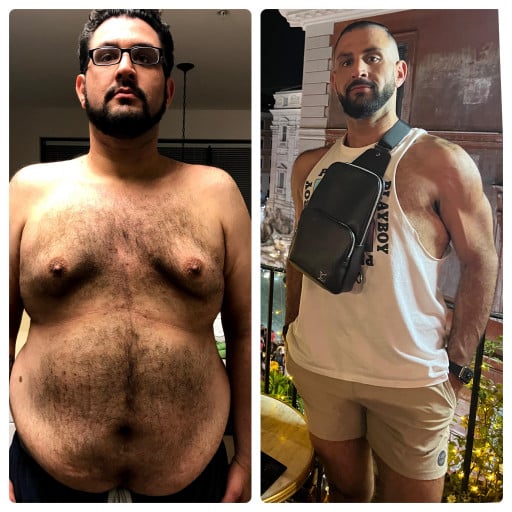 Introduction
A reddit user who goes by the name of CommunicationLast689 has recently shared his inspiring weight loss journey with the world. In just 16 months, this 33-year-old man from the US has managed to lose an astonishing 122lbs, going from 350lbs to 218lbs. What's even more impressive is that he did it all on his own and has not relied on any external support.
Diet
CommunicationLast689's diet was all over the place in the beginning. He started with intermittent fasting (IF) and not working out. He lost 34lbs by simply walking three times a week and watching what he ate. However, the pandemic hit, and his weight increased to 267lbs. That's when he started working out and doing two high-intensity interval training (HIIT) workouts a day. He also cut his calories to between 1800-2200/day and burned 1800 calories in activity. Within four months of following this routine, he lost 69lbs. Currently, he is on a push-pull-legs split with 5-6 days of workout a week, consuming 3500 calories a day.
Exercise
CommunicationLast689 started his journey with just walking, but eventually upped his game after the lockdowns were lifted. He was doing two HIIT workouts a day and has now switched to a push-pull-legs split. He works out 5-6 days a week and avoids cardio. He attributes most of his success to his workout regimen.
Changing Habits
Throughout his journey, CommunicationLast689 has learned about the importance of changing habits. He has tried to make incremental changes that he could stick to, such as intermittent fasting or walking a few times a week before pushing himself further. He says that the success he achieved with these small changes motivated him to push harder, try new things, and continue to make consistent progress.
Conclusion
CommunicationLast689's weight loss journey is nothing short of inspiring. He has demonstrated that with discipline, consistency, and a willingness to change, anyone can achieve their weight loss goals. However, it is important to note that everyone's weight loss journey is unique, and what worked for CommunicationLast689 may not work for everyone else. We encourage our readers to try different things, seek professional guidance if necessary, and most of all, never give up on their weight loss goals.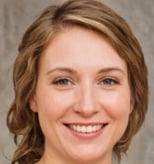 Madeleine Smith
Content Lead at MyProgressPics.com
Madeleine is passionate about empowering individuals with the information and tools they need to transform their bodies and lives.