Short Woman's Weight Loss Progress: From 180Lbs to 145Lbs in 1 Year
Read how Reddit user Jferg711 lost 35lbs in a year through healthier eating habits and lifestyle changes, motivating others to try it too.
Article by Madeleine Smith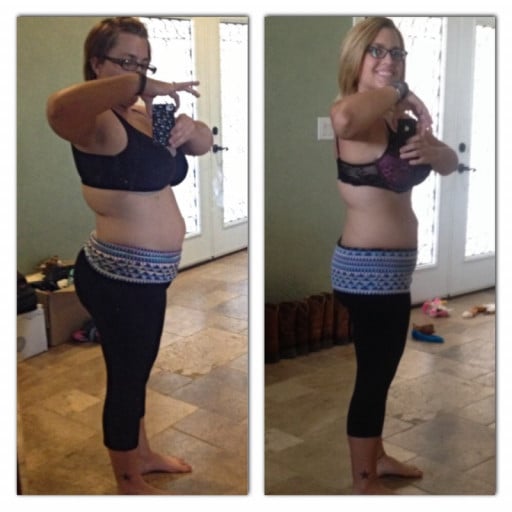 Introduction
Reddit user Jferg711 has posted a progress picture that shows her weight loss journey. It has been a year since she began making healthier lifestyle changes, and she has already lost 35lbs.
Diet Changes
Jferg711 cites cutting out sugary drinks and reigning in her intake of bread, pasta, fast food, processed food, and red meat for her biggest achievement. She eats more whole foods, fruits, and vegetables instead. She does not beat herself up for occasionally indulging her cravings for 'cheat foods'.
Work Life and Exercise
Jferg711 used to be a stay-at-home mom, a Bored Snacker by her own admission, until she landed herself a hectic job that forced her to be constantly on the go. While there is not much mention of an exercise routine, Jferg711 does indulge in Zumba and Boot Camp every once in a while to maintain her fitness.
Inspiration and Encouragement
Jferg711 sympathizes with people who have been struggling to achieve weight loss, especially those who have the same petite stature as her. She encourages people to seek inspiration where they can find it and to never beat themselves up for indulging in cheat foods occasionally. According to Jferg711, it really just comes down to reducing caloric intake.
Conclusion
Jferg711's weight loss journey is a testament to how healthier food choices and even small lifestyle changes like the transition from being a stay-at-home mom to having a more hectic job can result in significant weight loss. She remains a source of inspiration and motivation to people who want to lose weight and improve their health.
Comments
No comments found! Be the first!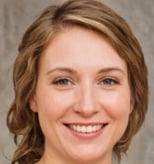 Madeleine Smith
Content Lead at MyProgressPics.com
Madeleine is passionate about empowering individuals with the information and tools they need to transform their bodies and lives.