From 180Lbs to 160Lbs in 2 Months: a Weight Loss Journey
Read about how losinit2016 lost 20 pounds in 2 months through portion control and exercise, and her tips for others trying to do the same!
Article by Madeleine Smith
Introduction
Losinit2016, a 21-year-old woman, reveals how she shed 20 pounds in two months and reached halfway towards her weight loss goal.
Method
Losinit2016 hit the gym for an hour four times a week coupled with significant portion control, having reduced her portions by a significant amount. She transitioned into a dissociated diet, which helped her cut down carbs. However, she is gradually transitioning out of the restrictive diet for a balanced one.
Results
Losinit2016's progress is visible through her measurements, which were tracked throughout. Her waist shrunk from 33.4in to 30.5in, butt from 45.6in to 42.5in, and leg from 28.7in to 26.9in, in just two months. She lost at a rate of 2.22 pounds per week, and her BMI reduced from 30.2 to 28.3.
Encouragement
Losinit2016's post serves as an inspiration to anyone trying to lose weight. She advises that it's achievable, and it's possible to do it at one's own pace. She encourages others to discover what works for them, remind oneself of the goals, and find adaptable means to make it fun.
Conclusion
Losinit2016's post is a testament to the fact that with commitment, grit and some tweaks in lifestyle, one can accomplish goals. Her transparency helps others learn and see that it's possible to shed weight and be healthy, all while having fun.
Comments
No comments found! Be the first!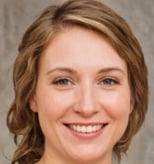 Madeleine Smith
Content Lead at MyProgressPics.com
Madeleine is passionate about empowering individuals with the information and tools they need to transform their bodies and lives.