F/25/5'9 Progresses From 170 to 165 in One Month, Feeling Better Along the Way
This progress pic shows a female who has lost 5lbs in a month. She is 5'9 tall and her previous weight was 170lbs.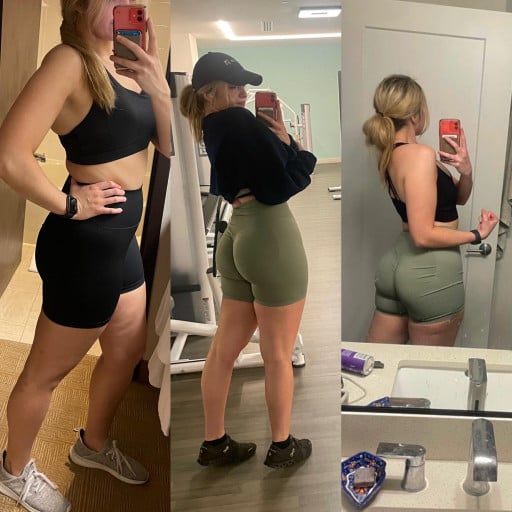 This progress pic is from a female who is 5'9 and went from 170lbs to 165lbs in a month. The title on reddit says that she feels a lot better.
Similar Progress Pics