24 Year Old Woman Loses 90 Pounds in One Year, Goes From Size 24 to Size 8
This is a progress pic of a 24 year old female who has lost 90 pounds, going from a previous weight of 255 to 165. She is 5'9 tall.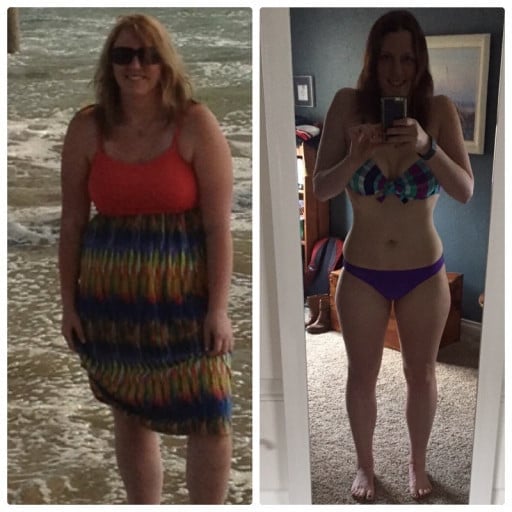 The person in this progress pic has lost a significant amount of weight, going from 255 pounds to 165 pounds. They are female and 5'9 tall. This is their before and after for 2014, and they are wearing a bikini for the first time. They are very proud of their accomplishment and have shared it with the world.
Similar Progress Pics