A Journey to Healthy Body Image: Overcoming the Expectations of Femininity
Read about a woman's weight journey from 135lbs to 165lbs and how she learned that femininity does not equate to making yourself smaller. Find inspiration from her story towards a healthier body image.
Article by Madeleine Smith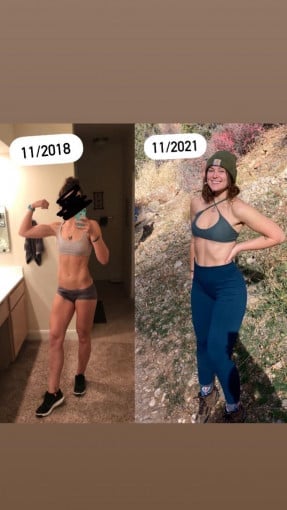 Introduction
A Reddit user, ladyporkle, posted her three-year weight journey. She expressed that femininity should not equate to making oneself smaller. Her post garnered several positive comments, with people congratulating her on her progress towards a healthier body image.
Overcoming the Expectations of Femininity
Ladyporkle shared that she used to believe that her body should be as lean as possible. She said that she didn't like how she felt even though she was in shape. Her true form is being softer and stronger. Instead of using working out as an escape mechanism, she found a healthy balance. Now, she feels powerful, feminine, and healthy. Her weight gain is a great achievement, and she is an inspiration to those who are struggling with their body image.
Learning to Love Your Body
Many people who commented on ladyporkle's post echo her sentiments about unlearning expectations of their bodies. Women and men are bombarded by how they should look, leading to toxic body image issues. Learning to love your body, regardless of its shape and size, is a step towards a healthier mind and body. There is no perfect body shape or size, and beauty comes in all forms.
Prioritizing Health Over Beauty Standards
Ladyporkle is happy and healthy; she is a testament that prioritizing health over beauty standards is the key to a healthy body image. It is essential to focus on how you feel instead of how you look physically. Healthy habits such as regular exercise and nutritious food can improve wellness, mind, and body. However, it is crucial to remember not to go overboard and find your balance.
Conclusion
Ladyporkle's post is an inspiration to everyone who is struggling with body image issues. Her post teaches us to unlearn toxic expectations of our bodies and learn to love ourselves regardless of our shape and size. Prioritizing health over beauty standards is the key to a healthy body image. Find inspiration in her journey and try things out for yourself. Being healthy, both mentally and physically, should be the primary goal, not fitting society's standards of beauty.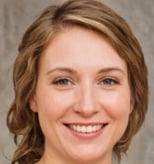 Madeleine Smith
Content Lead at MyProgressPics.com
Madeleine is passionate about empowering individuals with the information and tools they need to transform their bodies and lives.