19 Year Old Man Sees Significant Weight Gain in Just Four Months
This is a picture of a man's progress after 4 months of working out and eating healthy. He has gone from 123lbs to 145lbs, a change of 22lbs. He is 6'2 tall and is a male.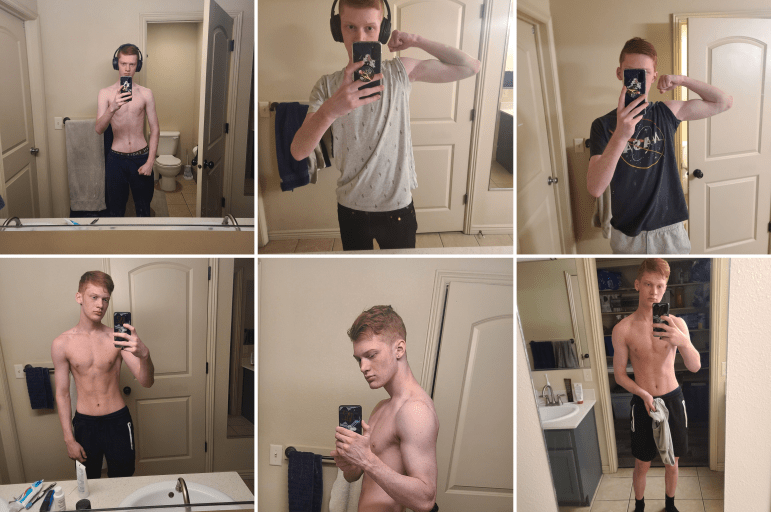 This person has gained 22lbs in 4 months, going from 123lbs to 145lbs. They are male and 6'2 tall.