50 Lbs Down for This 5'6 Female: See the Amazing Progress!
This progress pic shows a female who has lost 50lbs, going from 198lbs to 148lbs. She is 5'6 tall.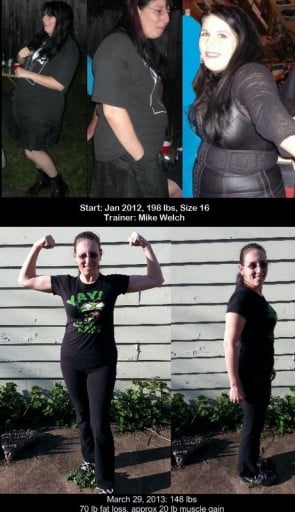 This person has lost 50 pounds and is down to 148 pounds. They are a female and are 5'6 tall. They have 30 more pounds to go.
Similar Progress Pics