Female at 5'9 Loses 22Lbs in 7 Months, Sees Biggest Difference in Face
This progress pic shows a female who has lost 22lbs over 7 months, with the biggest difference being seen in the past 10-12lbs. She has also gained confidence back, which is evident in her smile.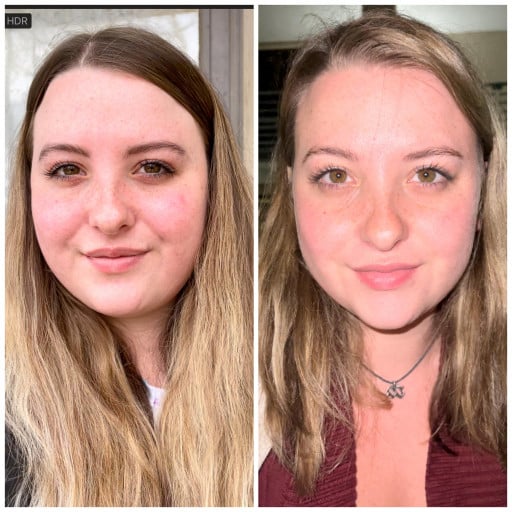 This progress pic is from a female who is 5'9 and shows her progress over 7 months. She has lost 22lbs and has seen the biggest difference in her face over the past 10-12lbs.