Male at 27 Years Old and 5'10 Sees a 55 Pound Weight Loss in Just 6 Months!
This man has made amazing progress in his weight loss journey, dropping 55lbs in just 6 months! He's 5'10 tall and male, and he's managed to achieve this through watching his intake and exercising regularly. There's still some toning to be done, but he's made incredible progress so far!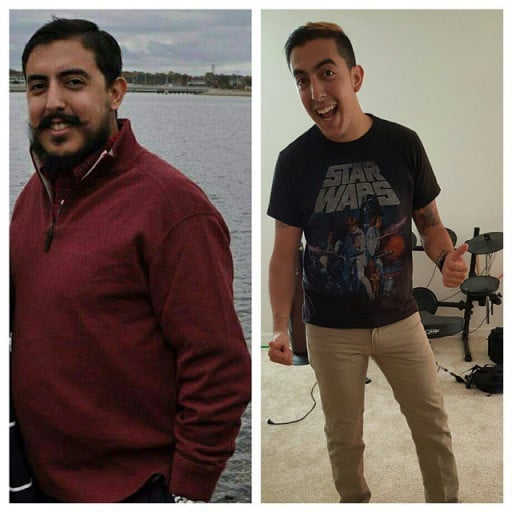 This individual has lost 55 pounds in 6 months through watching their intake and doing a little exercise. They still need to tone their body, but their progress is evident.
Similar Progress Pics