A 22 Year Old Male Loses 107 Pounds in 15 Months
Read about a young male's 15-month-long weight loss journey and how he managed to lose 107 pounds, from 301 to 194 pounds.
Article by Madeleine Smith
Motivation to Change
The 22-year-old male, whose username has been deleted, shares his weight loss journey on Reddit, starting at 301 pounds and ending at an impressive 194 pounds. In his post, he stated that he was unhappy with himself and decided it was time for a change. This motivation was his driving force to lose weight and improve his physical and mental health.
Diet and Exercise
The user started off by focusing on his diet, significantly reducing his calorie intake and cutting out unnecessary snacks and junk food. He also consumed a lot more vegetables and had three main meals a day. He gradually incorporated exercise every day, beginning with 30 minutes of cardio and eventually moving on to weightlifting when he grew stronger.
Struggling and Plateaus
Throughout his journey, the user candidly shared his struggles, admitting that there were times when he simply did not feel motivated to exercise or continue his healthy diet. There were also times when he hit plateaus and did not see the scale move at all. However, he kept reminding himself to remain focused on his goal and to continue pushing himself, even when it was difficult.
Celebrating Successes
The user shared progress photos over time, and it was clear to see his progress in losing 107 pounds. He celebrated every success along the way, even small ones like hitting a new weight on the scale or running a mile faster. He also noted how much better he felt both physically and mentally, citing increased confidence and energy.
Takeaway
This impressive weight loss journey is a testament to the power of motivation, healthy eating, and consistent exercise. The user constantly reminded himself of his end goal and celebrated every small success along the way. While losing 107 pounds in 15 months is not an easy feat, it is possible for anyone who is willing to make a change and put in the hard work. If you're looking to start your own weight loss journey, take some inspiration from this young male's story and remember to celebrate all your successes along the way.
Comments
No comments found! Be the first!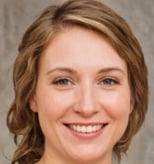 Madeleine Smith
Content Lead at MyProgressPics.com
Madeleine is passionate about empowering individuals with the information and tools they need to transform their bodies and lives.