Female at 5'6 Drops 48 Pounds in 7 Months, Sees Major Progress
This is a progress pic of a 21-year-old female who is 5'6 tall and went from 200 pounds to 152 pounds, losing 48 pounds in 7 months. She is close to her goal weight and looks great!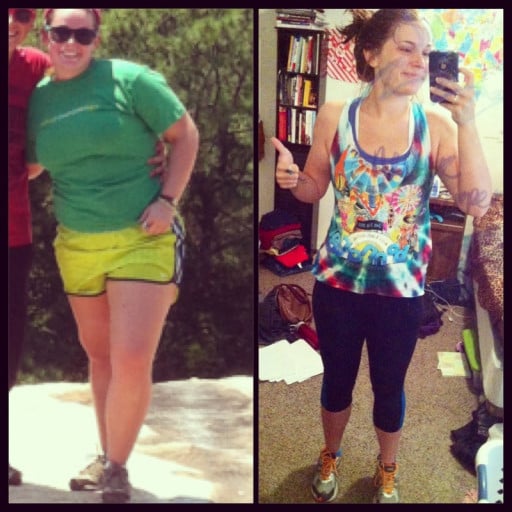 This person has lost 48lbs in 7 months, and is now 152lbs and 5'6. They are close to their goal weight, and look very happy and healthy in their progress pic.