M/19/6'0" Weight Loss Journey: From 240 to 167 Lbs in 13 Months
Read about Chrispy08's inspiring weight loss of over 70 lbs in 13 months. A young adult took control of his lifestyle and improved his health condition by losing impressive weight.
Article by Madeleine Smith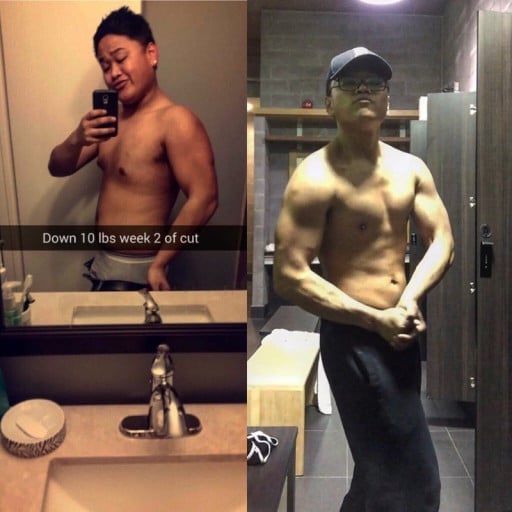 Introduction
A Reddit user with the username Chrispy08 shared his weight loss journey, and it went viral. Chrispy08, who is 6'0" and was weighing 240 lbs, lost 73 pounds within 13 months. Through the post, he expressed pride in his achievement, but mentioned that he still has a long way to go. Additionally, the post received 67 upvotes from people who found it inspiring and engaging.
The Weight Loss Journey
Chrispy08's weight loss journey was triggered by a desire to improve his health condition. He experienced fatigue and breathlessness from simple physical activities, which were very restrictiive. The journey was a slow process, and every week he lost an average of 1.3 pounds, which is around the recommended rate for healthy weight loss. Chrispy08 owes his success to consistency and commitment to his nutrition and workout plans.
The Outcome
Chrispy08's transformation was remarkable. He has an ideal BMI of 22.6, and his body composition has improved significantly. The pictures that he shared on Reddit describe the tremendous change, and people in the comments applauded him for his success. Some attributed their motivation to his story and began their weight loss journeys. His positive outlook and the ability to take action has helped him reach new heights of healthy living.
Conclusion
Chrispy08's weight loss journey is an inspiration for those who have the desire to improve their health. His transformation, driven by a need to lead a healthy lifestyle, reflects a positive change that anyone can achieve. The path to weight loss is unique to each individual, but the recipe calls for the right mindset, a plan, and perseverance. Age isn't an obstacle, and anyone can make a change each day towards a healthier life. Try Chrispy08's approach, and it may lead you to find the strength and motivation to chase a healthier lifestyle.
The Bottomline
Though Chrispy08's transformation has been incredible, the road ahead is long- and each small change really does make a difference. Don't be driven by unrealistic societal expectations, be proud of yourself for making small steps towards a healthier lifestyle. With hard work, persistence, and consistency, you can make significant changes like Chrispy08 did. You just have to start!
Comments
No comments found! Be the first!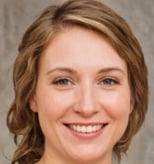 Madeleine Smith
Content Lead at MyProgressPics.com
Madeleine is passionate about empowering individuals with the information and tools they need to transform their bodies and lives.