My 54Lb Weight Loss Journey: M/22/5'7'', Two Years of Hard Work
Read about M/22/5'7'' user Aeonstrada's journey of losing 54lbs in almost 3 years. From 214lbs to 160lbs and making gains at 140lbs.
Article by Madeleine Smith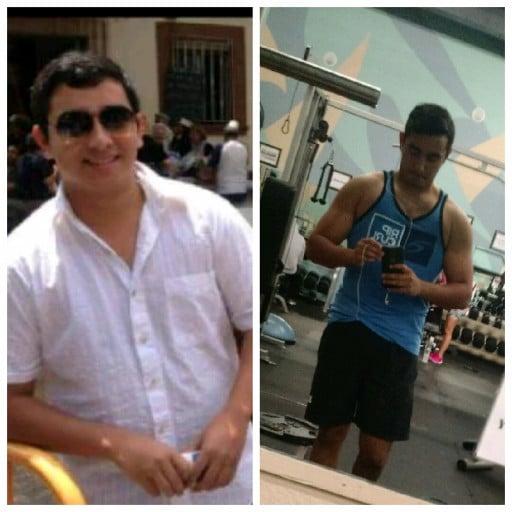 Start of the Journey
Aeonstrada, a 22-year-old male who stands at 5'7'' tall and weighed 214lbs, started his weight loss journey almost 3 years ago. After putting in hard work and dedication, he was able to lose 54lbs and now weighs 160lbs.
Soccer as a Passion
Aeonstrada played soccer six times a week, which was a significant contributor to his weight loss journey. He mentioned that soccer is a passion of his and it was an activity he enjoyed doing every day. Aeonstrada also believed that playing sports is a great way to stay active while having fun at the same time.
Transformation and Gainz
Aeonstrada's transformation journey is not only limited to weight loss but also includes gains. After achieving his target weight of 140lbs, he started focusing more on strength training and made significant gains while also maintaining his weight. Aeonstrada mentioned that he was not sure if he put on 20 pounds of muscle in two years, but most of it was muscle gain.
Importance of Leg Day
Aeonstrada emphasized the importance of leg day, particularly for those who play sports. He mentioned that he never missed a leg day and considered soccer to be his leg day as well. However, it is important to incorporate other leg exercises to avoid muscle imbalances.
Conclusion
Aeonstrada's weight loss journey is a testament to the impact of consistency, hard work, and dedication. While soccer played a significant role in his journey, he also focused on strength training and never missed a leg day. Aeonstrada encourages everyone to find activities that they enjoy doing while staying consistent and dedicated. It is essential to remember that everyone's journey is different, and it is important to focus on personal progress rather than comparing oneself to others.
Comments
No comments found! Be the first!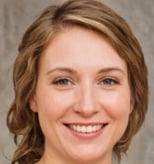 Madeleine Smith
Content Lead at MyProgressPics.com
Madeleine is passionate about empowering individuals with the information and tools they need to transform their bodies and lives.