From 160Lbs to 130Lbs: a 30Lb Weight Loss Journey in 16 Months
Read about BeardedRainbow's impressive weight loss progress, as seen through progress pictures and Reddit comments.
Article by Madeleine Smith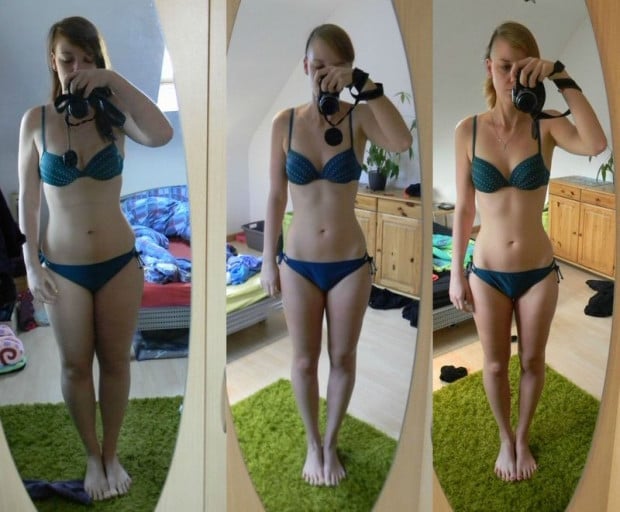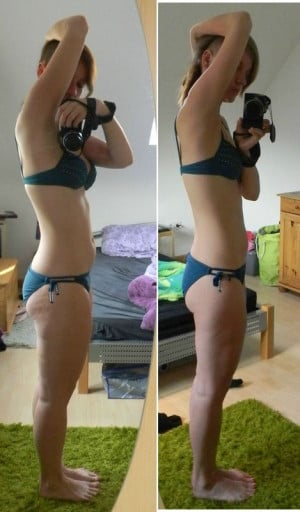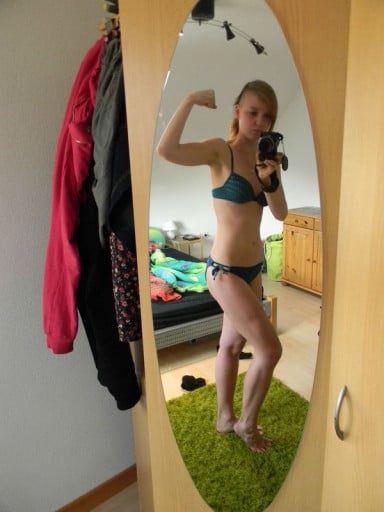 Reddit user BeardedRainbow didn't set out on a weight loss journey, but her progress is nonetheless impressive. Over the course of 16 months, she lost 30lbs from her 5'8'' frame. BeardedRainbow posted progress pictures which detailed her weight loss journey.
According to one commenter, BeardedRainbow's progress pictures show not just a difference in weight, but also a difference in posture. Indeed, BeardedRainbow herself noted that she was "stunned" by the improvement in her posture when she compared the picture of her side view from before and after.
What are some of the other changes that BeardedRainbow noticed in her progress pictures? Another commenter, who shares BeardedRainbow's height, observed that her skin looked more smooth and toned in her after pictures, an effect that she had been hoping to achieve herself through weight loss.
Beyond her weight loss progress, BeardedRainbow also mentions that she has been working on maintaining her current weight and toning her body over the past several months. Her progress pictures capture this stage of her journey as well.
One thing that BeardedRainbow emphasizes is the importance of progress pictures for tracking weight loss. She notes that without the visual reminder of where she started and how far she's come, she might not have been as motivated to continue. So whether or not you choose to share your progress pictures on Reddit, consider taking them for your own sake as a way to measure your progress over time.
Comments
No comments found! Be the first!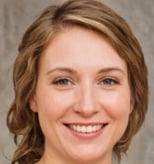 Madeleine Smith
Content Lead at MyProgressPics.com
Madeleine is passionate about empowering individuals with the information and tools they need to transform their bodies and lives.