From 433Lbs to 218Lbs in 12 Months: One Man's Inspiring Weight Loss Journey
Read about how Tanasi_Jed lost 215lbs in just one year, and the tips and tricks he used to keep motivated on his journey.
Article by Madeleine Smith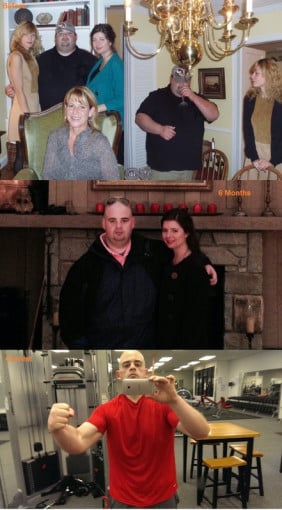 Tanasi_Jed's incredible transformation is a testament to the power of consistent effort and hard work. He managed to lose 215lbs in just 12 months, going from a weight of 433lbs down to 218lbs. His story is an inspiration to anyone hoping to lose weight and improve their health.
Tips and tricks for staying motivated
Despite the daunting task of losing over 200lbs, Tanasi_Jed managed to stay motivated throughout his journey. One trick he used was to only weigh himself once a month, to avoid getting discouraged by plateaus or small fluctuations in weight. He also kept a magnetic whiteboard on his fridge, where he wrote down every calorie he consumed. Seeing all the X's on his full-size wall calendar (as a symbol for each day that he stuck to his diet) was a great source of motivation as well.
Going from a sedentary lifestyle to a gymrat
Tanasi_Jed's transformation didn't just involve weight loss, but also a significant increase in his fitness levels. He went from leading a sedentary lifestyle to becoming a gym rat. Although he admits that it wasn't easy, he managed to push himself to make exercise a regular part of his routine. Nowadays, he can proudly say that he's more active than he has ever been.
The power of drive and consistency
Tanasi_Jed's success is a testament to the power of drive and consistency. Losing 215lbs in 12 months is an incredible feat that required a lot of hard work and dedication. Although everyone's weight loss journey is different, his story serves as an inspiration to anyone who is looking to make a change in their life. Whether it's losing weight, getting fit, or simply adopting healthier habits, the key is to stay consistent and motivated in your efforts.
Looking towards the future
Although Tanasi_Jed has accomplished an incredible feat in losing over 200lbs, he still has his sights set on new goals. His goal weight is 175lbs, after which he plans to focus on building muscle and reducing his body fat percentage. His story has shown that with hard work and consistency, there is virtually no limit to what a person can achieve.
Comments
No comments found! Be the first!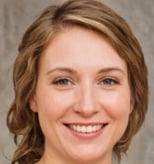 Madeleine Smith
Content Lead at MyProgressPics.com
Madeleine is passionate about empowering individuals with the information and tools they need to transform their bodies and lives.