Male at 5'11 Transforms in 8 Months, Gains 23 Pounds!
This progress pic shows a male who has gone from 134lbs to 157lbs, a change of 23lbs, over the course of 8 months. He is 5'11 tall.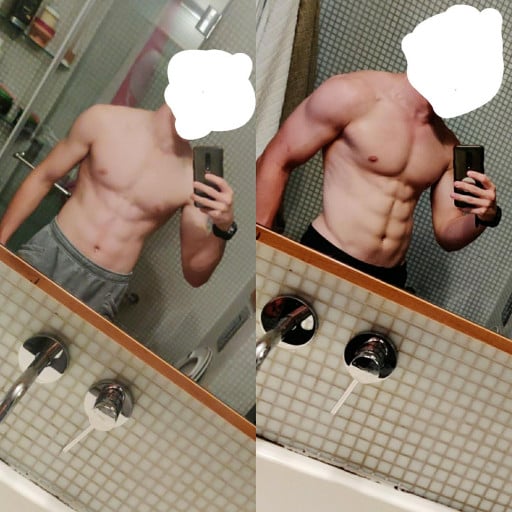 The individual in this progress photo is a male who is 5'11 tall. In the photo, the individual is shirtless and smiling, revealing a muscular physique. The individual's previous weight was 134lbs and their current weight is 157lbs, meaning they have gained 23lbs. The individual has transformed their body over the course of 8 months, most likely through weightlifting (as indicated by the caption pump).
Similar Progress Pics