100Lbs Down, 120 to Go: Man's Amazing Progress Pic
This progress pic shows a man who has lost 100lbs, going from 423lbs to 323lbs. He is 6'0 tall and is male. He still has 120lbs to go until he reaches his goal weight.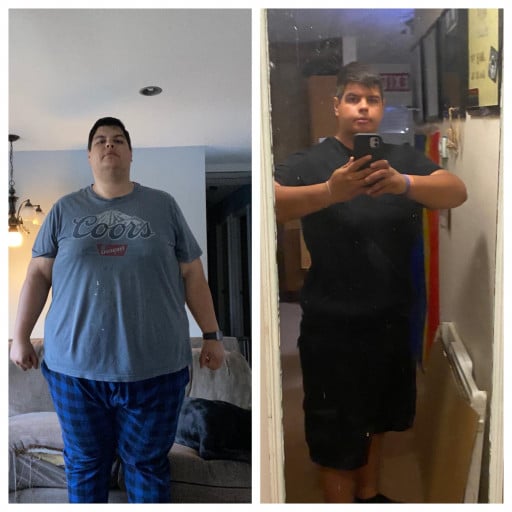 This person has lost 100lbs and has about 120lbs to go. They are a male and are 6'0 tall.