22 Year Old Woman Maintains Weight at 125Lbs After Cutting
The person in this photo has completed a cutting cycle and is now at their previous weight of 125lbs. They are a female of 22 years old and 5'6 in height.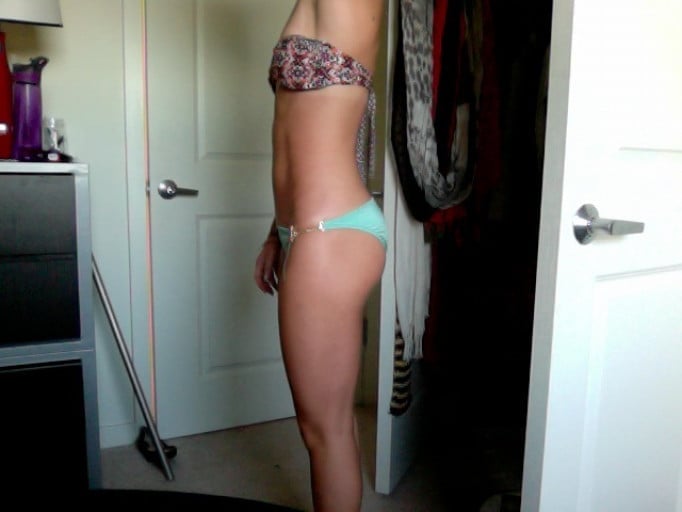 The subject of the picture is a 22 year old female who is 5'6 and used to weigh 125lbs. In the picture, the subject is at their current weight of 125lbs. There has been no change in weight.
Similar Progress Pics