24/F/5'7 Sheds 40Lbs in 4 Months: See Her Progress!
This is a picture of a woman who has lost 40 pounds in 4 months. She is 5'7 tall and her current weight is 125 pounds.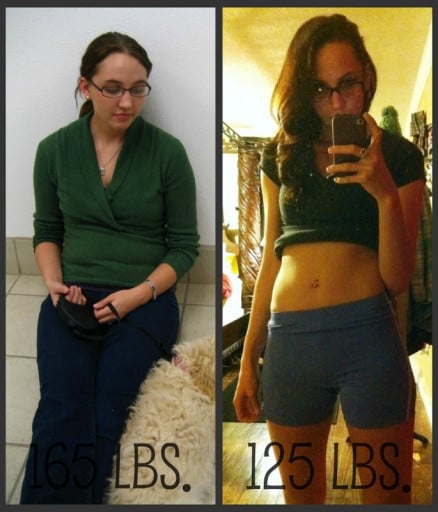 This person has lost 40lbs in 4 months, going from 165lbs to 125lbs. They are female and 5'7 tall.
Similar Progress Pics