Male in 60s Sees Success in Weight Loss and Muscle Gain
This progress pic shows a male who has lost 25lbs, but has added some bicep and forearm size.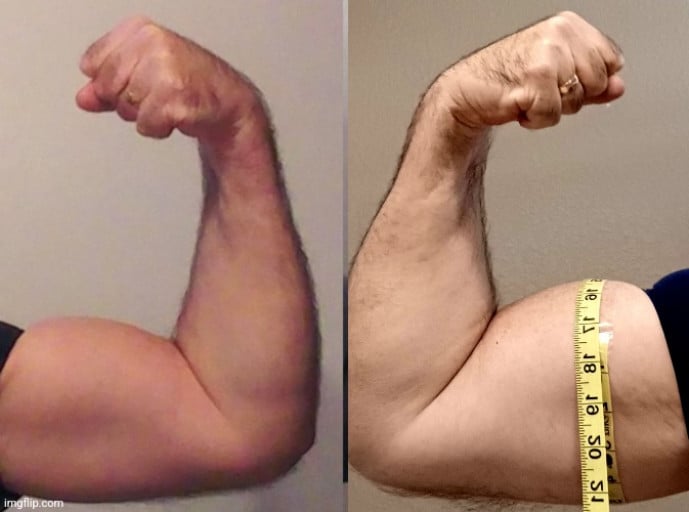 This individual has lost 25lbs but has also added size to their biceps and forearms. They are a male who is 5'9 tall.
Similar Progress Pics