24 Year Old Woman Loses 24 Pounds in 4 Months: 'Finally Seeing a Difference!'
This progress pic shows a female who has lost 24 lbs over the course of 4 months, going from a starting weight of 353 lbs to 329 lbs. She is 5'8 tall. This is a significant weight loss and it is great to see the progress she has made!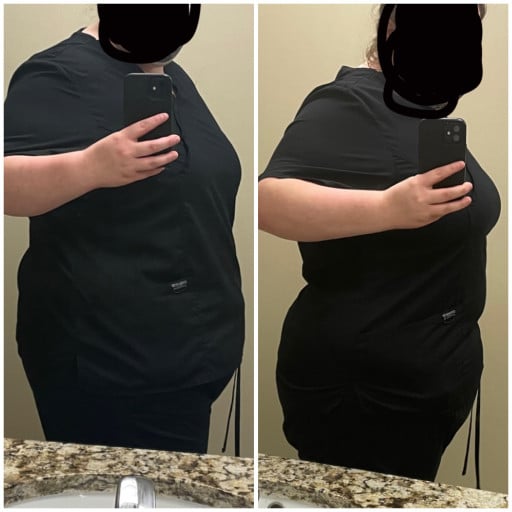 The person in this progress pic has lost 24lbs over the course of 4 months, and is finally seeing a difference. They are 5'8 and female.
Similar Progress Pics