70Lbs Lost in 5 Months: Male at 5'11 Proves Weight Loss Is Possible for Everyone
This is a progress pic of a man who has lost 70lbs over the course of 5 months. He is 5'11 tall and was previously 243lbs.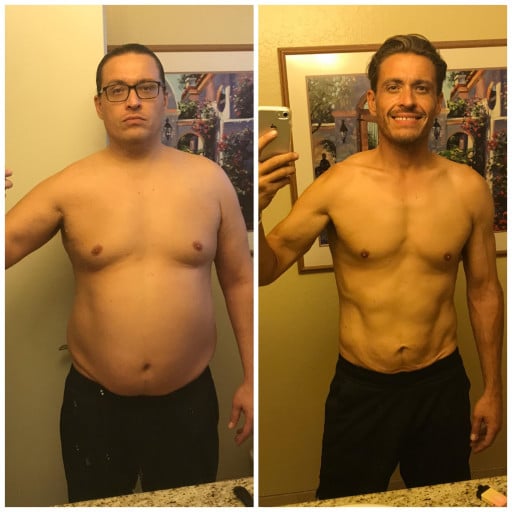 This male redditor is 40 years old, 5'11 tall, and previously weighed 243 pounds. In the span of 5 months, he has managed to lose 70 pounds and now weighs 173 pounds.
Similar Progress Pics