Male in 40s Loses 20 Pounds, Sees Great Results
This is a progress pic of a male who has lost 20lbs over the course of 25 months. He is 6'2 tall.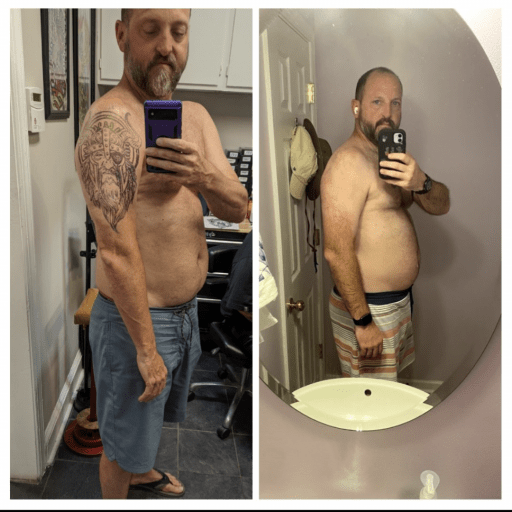 This person has lost 20lbs over 25 months and is very happy with the results even though they can't see the difference.