How One Woman Gained over 30 Lbs and Found Happiness: a Journey to Healthier Living
Read about placideblue's journey to weight gain and improved mental health on Reddit, including tips on how to overcome eating disorders and build confidence.
Article by Madeleine Smith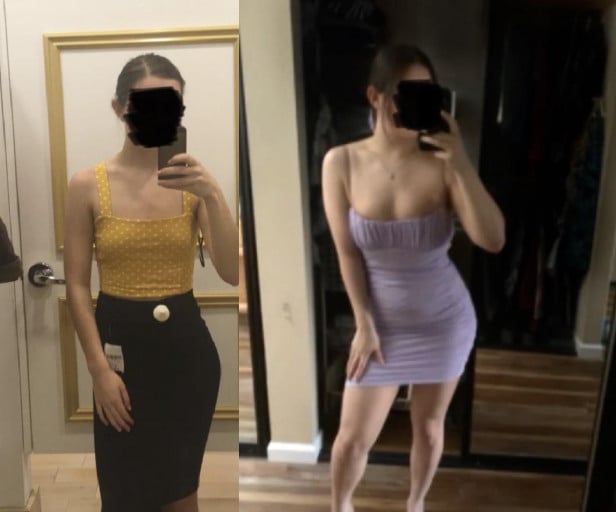 Placideblue's journey towards a healthier body and mind began at her lowest weight of 100 pounds, where she lost her period, had no energy, and thought about food constantly. However, she admits to struggling with food issues her entire life. Over time, her situation improved as her weight continued to increase. In a recent Reddit post, placideblue shares her experience of gaining over 30 pounds and explains how it has made her feel happier than ever before.
According to the Reddit post, achieving better mental health and seeing a healthier image in the mirror led placideblue towards her goal. However, it took years for her to gain back the weight that she had lost. The progress between placideblue's before and after pictures is incredible. The picture from 4 years ago shows a thinner version of placideblue, whose body was not healthy both physically and mentally. The after picture shows a curvier, happier, and healthier placideblue, whose mental state has also improved in terms of confidence.
At 5'5.5" and 147 pounds, placideblue continues her journey towards a healthier lifestyle. In her recent Reddit post, she encouraged others to do the same by trying out weightlifting, which has helped her to become stronger. Overcoming an eating disorder is never easy, but placideblue's transformation shows that with perseverance and the right mindset, anything is possible.
This Reddit post has also encouraged others who read it. Some shared their own similar experiences, while others praised placideblue for her courage and efforts to overcome her eating disorder. The comments show that overcoming such issues is a great achievement, and that success is not only measured by the numbers on the scale, but also through mental and physical improvement.
Placideblue's story is an inspiration to those who struggle with weight gain, eating disorders, or any form of body image issues. Her Reddit post teaches us to appreciate progress, to focus on mental health, and to overcome personal challenges. Remember, everyone's journey is different, so take note from placideblue and find what works best for you in becoming the best version of yourself.
Comments
No comments found! Be the first!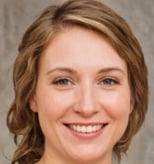 Madeleine Smith
Content Lead at MyProgressPics.com
Madeleine is passionate about empowering individuals with the information and tools they need to transform their bodies and lives.