A Three Year Journey to Gain 44 Pounds and Improve Health
Read how one Reddit user, Skaiiteros, gained 44 pounds through a calisthenics routine over three years.
Article by Madeleine Smith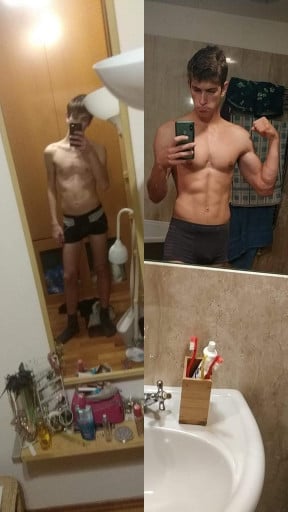 Introduction
Skaiiteros, a male Reddit user, shared his progress towards reaching his goal weight of 187 pounds. Over three years, he managed to gain 44 pounds and credits his success to a regular calisthenics routine.
Skaiiteros started at a weight of 143 pounds and had been struggling with gaining weight for several years. His diet was unhealthy and lacked balance. In an effort to change his lifestyle, he embraced a calisthenics routine which he performed 3 to 5 times a week. This simple yet effective routine helped him gain muscle mass, increase his appetite, and improve his overall health. As he continued to see progress, he shared his story on Reddit which was met with universal admiration and encouragement.
Encouraging Words
Reddit users, MedicalGrass7979, Pauzhaan, Blutarg, Funderwoodsxbox, and an unknown user all commented with words of encouragement, saying things like 'Looking really good!', 'Wow, you went from boy to full-grown man!', and 'Awesome work man!' respectively. The praise only served to fuel Skaiiteros' journey even more.
Inspiring Others
Skaiiteros' post caught the attention of many. His story has gone on to inspire other Reddit users and people outside of the platform to start their weight journeys. His willingness to share his story and the simplicity of his approach is admirable, and many have taken his advice to heart.
Conclusion
Skaiiteros' weight gain journey is one of dedication, persistence, and a willingness to make a change. Through the simple calisthenics routine, he managed to improve his physical and mental health. His commendable journey highlights the importance of consistency and patience when building a healthy lifestyle. We hope Skaiiteros' story inspires others to try things out for themselves, and take the first small steps towards reaching their own goals.
Comments
No comments found! Be the first!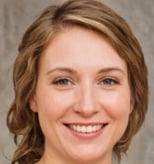 Madeleine Smith
Content Lead at MyProgressPics.com
Madeleine is passionate about empowering individuals with the information and tools they need to transform their bodies and lives.