Male in His 20s Loses 95Lbs in 7 Months, Going From 560Lbs to 465Lbs
This man has lost 95lbs in 7 months, going from a previous weight of 560 to his current weight of 465. He is 5'10 tall and male.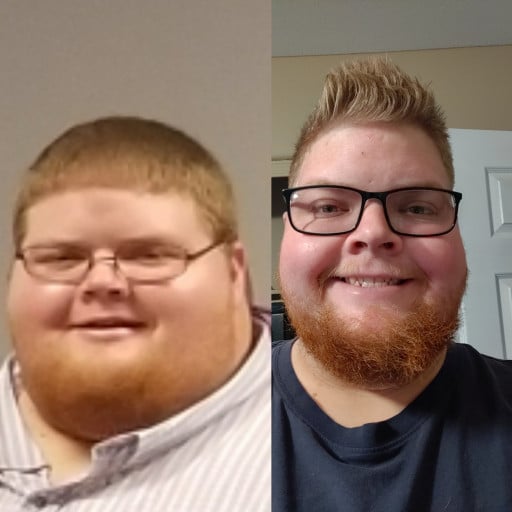 This progress pic is from a male redditor who goes by the name progresspics. In the pic, the progresspics user is seen from the shoulders up, and is shirtless to show off his weight loss. He reports that he weighed 560 pounds when the picture on the left was taken, and that he now weighs 465 pounds, a loss of 95 pounds. He is 5'10 tall and 28 years old.
Similar Progress Pics