Definition
Low-Carb (short for Low-Carbohydrate) refers to a way of eating that restricts carbohydrates in the diet. Carbohydrates are one of the three macronutrients, along with protein and fat, that provide energy to the body. Low-Carb diets typically limit the intake of grains, fruits, starchy vegetables, and sugary foods and beverages, while promoting the consumption of protein and healthy fats.
Examples
A Low-Carb breakfast might include eggs, bacon or sausage, and avocado instead of cereal or toast.
A Low-Carb lunch might include a salad with grilled chicken or fish, vegetables, and a dressing made with olive oil and vinegar instead of a sandwich or pasta dish.
A Low-Carb dinner might include grilled steak or fish, a side of non-starchy vegetables, and a small portion of brown rice or quinoa instead of a large serving of pasta or potatoes.
Synonyms
Low-Carbohydrate
LCHF (Low Carb High Fat)
Antonyms
Related Terms
Ketogenic Diet
Paleo Diet
Atkins Diet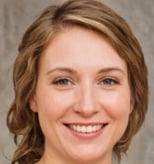 Madeleine Smith
Content Lead at MyProgressPics.com
Madeleine is passionate about empowering individuals with the information and tools they need to transform their bodies and lives.