Woman Loses 127 Pounds in 18 Months: See Her Progress Pictures
This progress pic from a third party perspective shows a female who has lost 127 pounds from September 2013 to January 2015.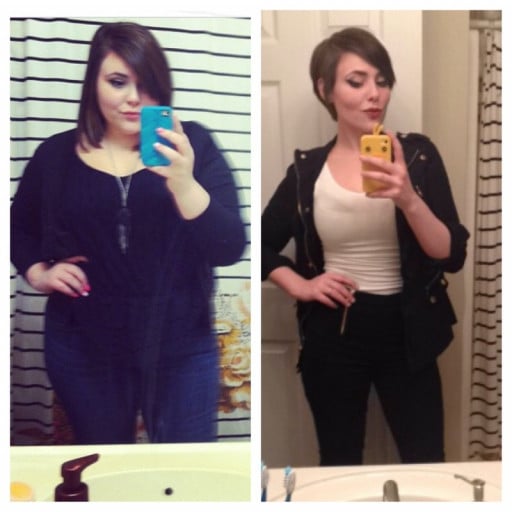 This person has lost 127 pounds since September 2013, going from a weight of 255 to 128. They are female and 5'5, and say they want to show other people who are morbidly obese like they used to be that they are capable of losing a significant amount of weight.
Similar Progress Pics