5'8 Male at 130Lbs, Wondering About Body Fat Percentage?
This is a progress pic from BulkOrCut of a male who was previously 130lbs and is now 130lbs. There has been no change in weight. The person is 5'8 tall.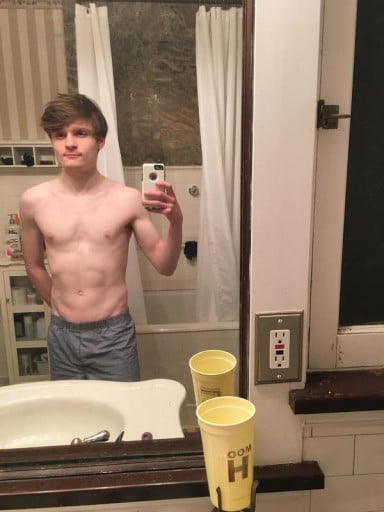 The individual in the picture is a male who is 5'8 and 130 pounds. He is looking to bulk or cut and is wondering about body fat percentage estimates.
Similar Progress Pics