Female in Her Twenties Loses 28 Pounds in One Year
This progress pic shows a female who has lost 28 lbs over the course of a year. She is 5'2 tall and her previous weight was 169 lbs.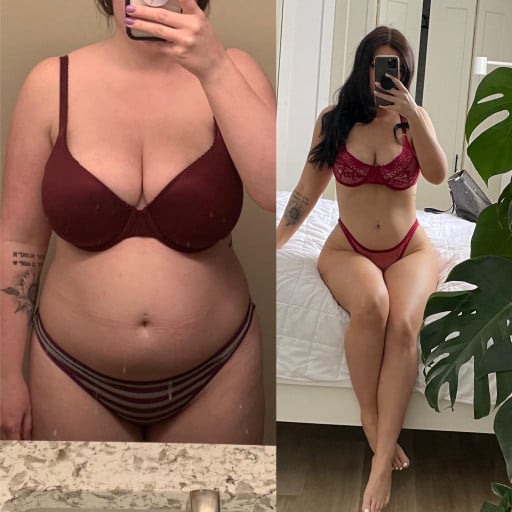 This person is a 27-year-old female who is 5'2 tall. In the span of one year, she went from 169 lbs to 141 lbs, losing a total of 28 lbs.
Similar Progress Pics