Griff's 1St Update: Man Loses 210 Pounds in 7 Months
This is a picture of a man's progress in losing weight. He has lost 210 pounds and is down to 554 pounds. He is 6'8 tall and is a male.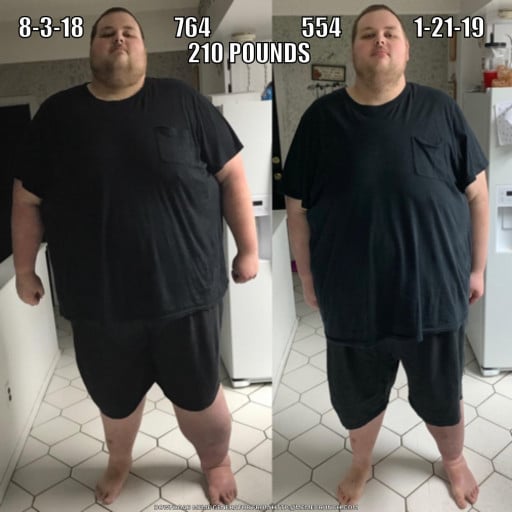 The person in the picture has lost 210 pounds since the previous picture, for a current weight of 554 pounds. They are 6'8 tall and male.
Similar Progress Pics