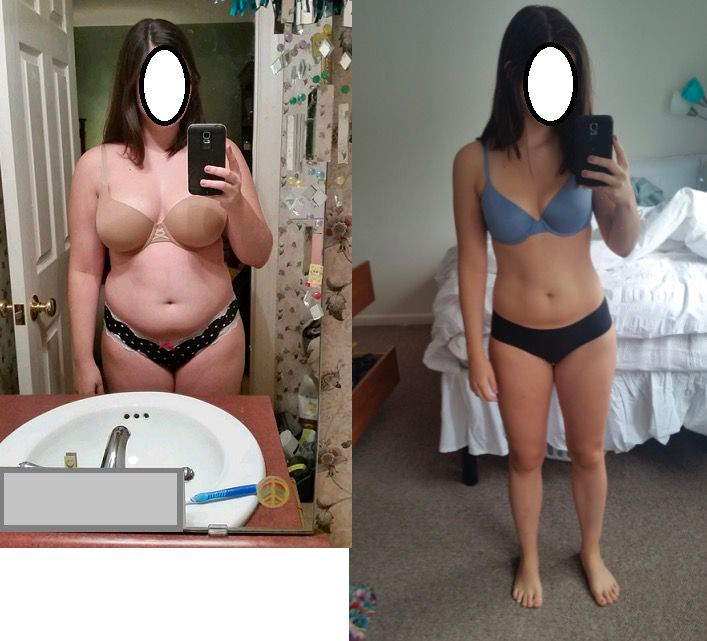 1. Take your Progress Pics first thing in the morning!
Consistency is key - and by doing this first thing in the morning, after a nice long sleep, your body is in a much more consistent state, which means your photos won't be ruined by after meal bloating or even your hydration levels.
2. Take it all off! Get your body out.
Progress Pics are no good if you're fully dressed. It can be hard to see those curves flattening out or muscles buldging if you're covered up with lots of clothing. Take it all off! Well, maybe not all of it. Let's keep things shareable if we can.
3. Take the photos in the same place, every time.
Busy backgrounds, weird lighting, funny mirrors, odd angles. You want to avoid these. Try to take the photos in the same place every morning. Lighting can make a massive difference as to what shapes and lines are highlighted. Again, consistency is key here. Find a nice spot in your home, with consistent lighting, and stick to it.
4. Try roping in your other half, or a close friend. Make them take the shots!
Getting your family involved in your transformation journey is a great way to stay motivated and keep on task. They can ensure the consistency of your photos, and encourage you to keep taking the progress pics day after day. If you have to take the photos yourself, maybe invest in a tripod or a good phone stand to make sure the angles are consistent and you can get a repeatable shot without having wildly consistent photos.
5. Don't sit down. Stand up! Stay neutral.
Stand up for your photo. A photo of you sitting down might look nice, but is not helpful for the task at hand. You want to be able to see every curve and limb and whatever else makes up your beautiful body, and see how those things change over time. Remember to relax when you take your photos. Don't push out, don't suck in. You want to track your journey, and if you take bad photos, you might not realise the massive changes that happen throughout your journey.
6. Take multiple photos!
Try out some different angles. I usually recommend four different photos.
Face shot. You'll be shocked how much your face changes with fat loss, or muscle gain.
Profile shot. You'll want to see the chin progress.
Full body shot. Straight on, get a good idea of your shape.
Side on full body shot. This one's great for watching your belly shrink.
7. Try to stick to the same clothing.
I know we said take it all off, but I'm hoping you left something on. Until it's falling off, keep taking your photos in the same underwear or sports bra or whatever you wear while taking your progress pictures. Different garments will sit on your body and change how you look. Again, consistency is key! We've said that a few times haven't we? We mean it! It's also a lot more fun to look at your progress pictures and laugh as you shrink right out of that size.