F/25/5'4 [225 > 194 = 31 Lbs] (10 Months) Female at 25 Years Old and 5'4 Tall Loses 31 Pounds in 10 Months
This woman has lost 31lbs in 10 months, and is very happy with her progress.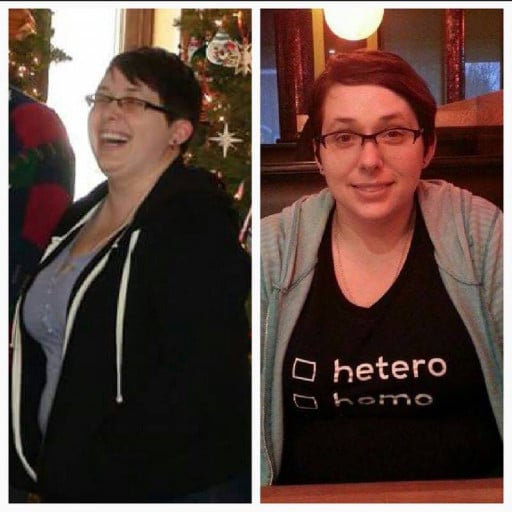 This woman has lost 31 pounds in 10 months, going from 225 to 194. In a progress picture taken today and shared on Reddit, she's happy to see the change in her body for the first time in a long time. She still has a ways to go, but is inspired by others in the progress pics community.
Similar Progress Pics