F/26/5'3 (Me) & M/26/5'6 (Fiance) 1 Year Face Progress Before and After
This progress pic features a female and male who have lost a significant amount of weight over the course of a year - 42 and 40 pounds, respectively. The woman is 5'3, and the man is 5'6. This photo is a great example of the progress that can be made with dedication and hard work!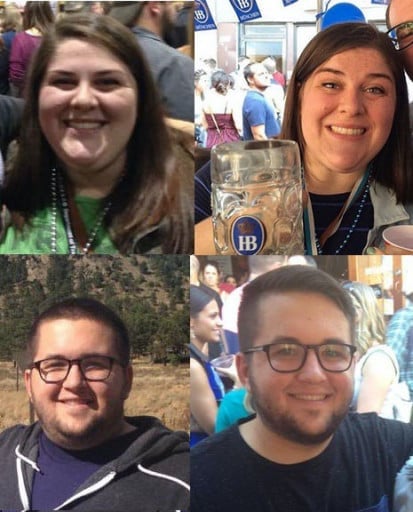 The person in the picture has lost 42 pounds in the last year, and they are very happy with their progress. They are motivated to keep going and are excited to see how much further they can improve.
Similar Progress Pics