F/28/5'2 Lost 74Lbs Since 07/14 My First 5K as an Adult
This progress pic shows a female who has lost 74lbs since 07/14. She is 5'2 and her current weight is 170lbs.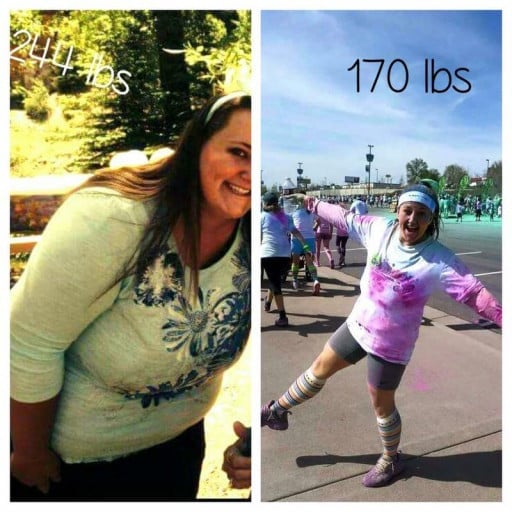 The individual in this progress pic is a female who is 5'2 tall. She started at a weight of 244 and as of the photo, her weight was 170. This means she has lost 74lbs since 07/14. The title on reddit says that this was also the date of her first 5k as an adult.
Similar Progress Pics