F/16/5'8 [213Lbs > 148Lbs = 65Lbs] (13 Months): How I Lost 65 Pounds in 13 Months
This progress pic from a female third party perspective shows an amazing transformation of 65 pounds in only 13 months. It's amazing what a difference this much weight loss can make in someone's appearance.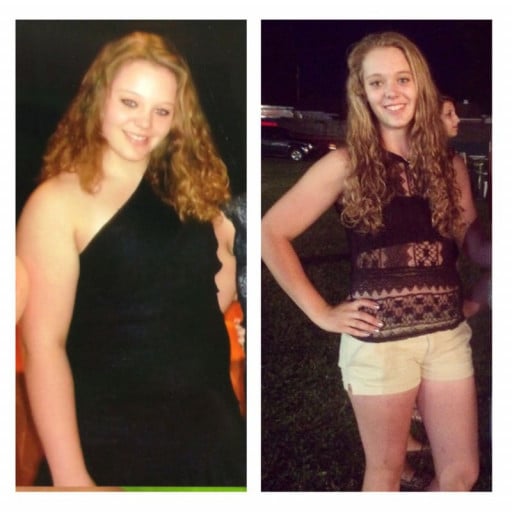 This progress pic is from a female who is 16 years old, 5'8 tall, and used to weigh 213 pounds. In the pic, she is now 148 pounds, having lost 65 pounds total. This change is especially noticeable in her face and arms. She attributes her success to hard work and dedication.
Similar Progress Pics