Female at 5'3 Drops 21 Pounds in 4 Months with Focused Squat Routine
This progress pic shows a female who has lost 21 pounds over the course of 4 months.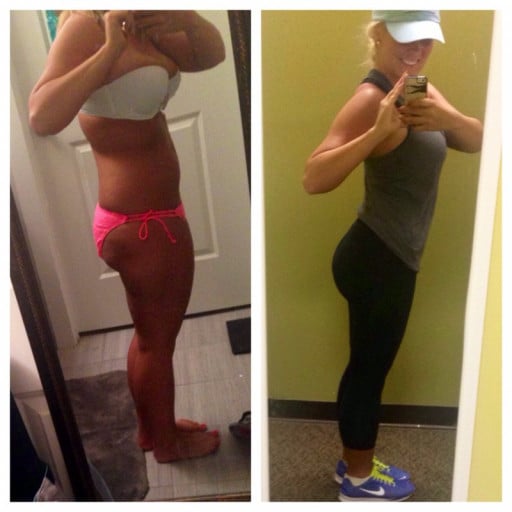 This progress pic is from a 19-year-old, 5'3 female who has lost 21lbs in 4 months. The title on reddit suggests that the weight loss is due to squats.
Similar Progress Pics