31/F/5'9 Achieves Goal Weight of 145 and Finds a Cringe Worthy Before Pic to Celebrate!
A woman reaches her goal weight of 145 pounds after losing 100 pounds over the course of two years. She is 5'9 tall.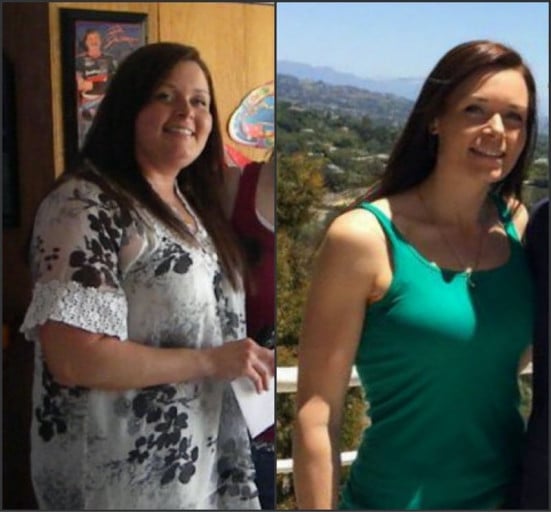 This person has reached their goal weight of 145 pounds, after losing 100 pounds since 2012. They are female, 5'9, and found a cringe-worthy before pic to celebrate their accomplishment.
Similar Progress Pics