A Journey to Achieving Weight Loss: One Man's Experience
Follow the weight loss journey of a 27-year-old man who is 6'2" weighing 195lbs through his reddit post
Article by Madeleine Smith
Introduction
Weight loss can be a challenging journey, and everyone's experience is different. Reddit user lipingpong posted about his weight loss journey, sharing his journey with his followers.
Starting Point
Lipingpong started at 195lbs and set a goal to reach 170lbs, a weight that he had not seen since high school. He followed a strict daily calorie limit and began to document his progress through weekly posts.
Process and Challenges
Throughout his journey, lipingpong experienced moments of self-doubt and fatigue. He struggled with finding time to exercise while maintaining his job and personal life. However, he continued to stay disciplined and consistent with his calorie restriction.
Results
At the end of his weight loss journey, lipingpong reported that he reached his goal weight of 170lbs. He shared how he felt more energized during the day and slept better at night. His self-confidence also increased as he was able to wear clothes that he had not been able to wear in years.
Takeaway
Lipingpong's journey showcases how weight loss is a process that takes time, discipline, and dedication. It's important to remember that everyone's journey is unique, and there will be challenges along the way. However, with consistency and commitment, it is possible to achieve weight loss goals. It's never too late to start, so why not try things out for yourself and see how it goes!
Comments
No comments found! Be the first!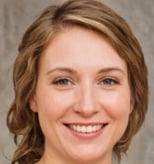 Madeleine Smith
Content Lead at MyProgressPics.com
Madeleine is passionate about empowering individuals with the information and tools they need to transform their bodies and lives.