F/18/5'2'' [220Lbs > 150Lbs = 70Lbs] 8 Months Ago I Didn't Want to Start Because It Would Take ''Too Long''. for the First Time Ever I Love Myself and What I'm Becoming. 18 Year Old Female Loses 70 P
This is an amazing progress pic from a female who went from 220lbs to 150lbs, a change of 70lbs. She is 5'2 tall and this pic was taken 8 months ago.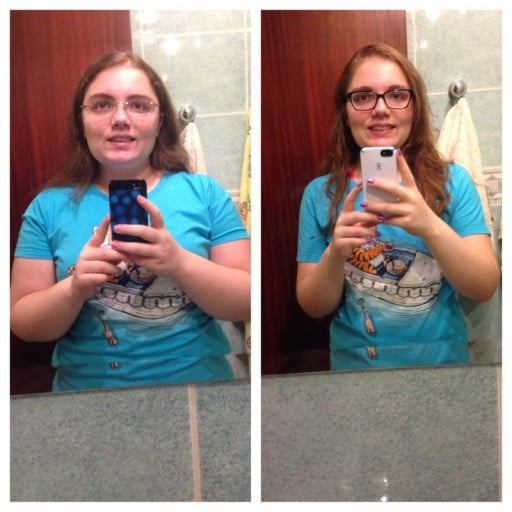 This progress pic is from a female Reddit user who has lost 70lbs over the 8 months, going from a starting weight of 220lbs. They are 5'2 tall. In the pic, they are smiling and look happy. The user says that they didn't want to start their weight loss journey because they thought it would take too long, but they are now happy with themselves and their progress.
Similar Progress Pics