F/24/5'3 [200Lbs > 145Lbs = 55Lbs] (Started in Nov 2011) a Weight Loss Journey
This is a progress pic of a 24-year-old female who is 5'3 tall and went from 200lbs to 145lbs, a change of 55lbs. She started in Nov-2011 and is slowly chugging along!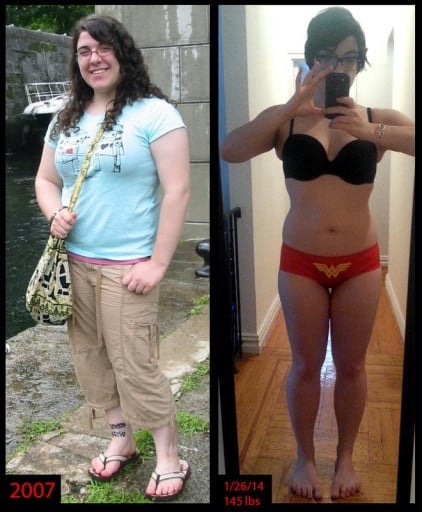 The person in this progress pic has lost 55lbs since starting their weight loss journey in November 2011. They are female, 5'3, and their current weight is 145lbs. They are not done yet, but are slowly chugging along!
Similar Progress Pics