F/19/5'4 [170>145=25Lbs] Instead of Gaining the Freshman 15, I Lost It, and Then Some.
This progress pic shows a young woman who has lost 25 pounds since starting college. She is now down to 145 pounds and is feeling great about her accomplishment.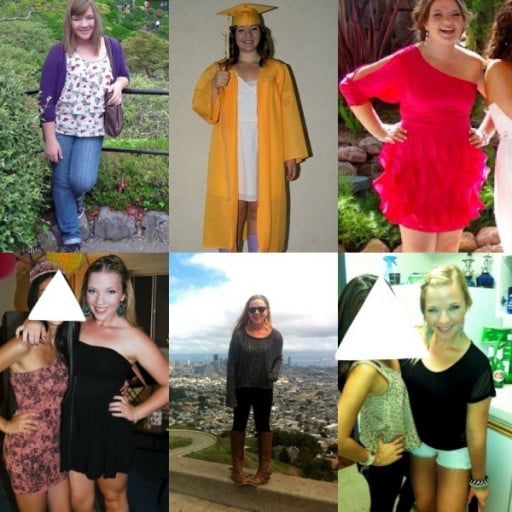 The individual in this progress photo is a 19-year-old female who is 5'4 tall. In the photo, she is celebrating her weight loss of 25 pounds, which brings her current weight down to 145 pounds. This weight loss is in contrast to the freshman 15 weight gain that is common among college students. The individual attributes her weight loss to healthy eating and exercise habits.
Similar Progress Pics