Female at 5'1 Sees 167 Pound Weight Loss in Almost Two Years
This progress pic shows a female who has lost 167 pounds, going from a previous weight of 361 to a current weight of 194. She is 5'1 tall. This is a significant weight loss and it is especially impressive because she has managed to keep the weight off for almost two years.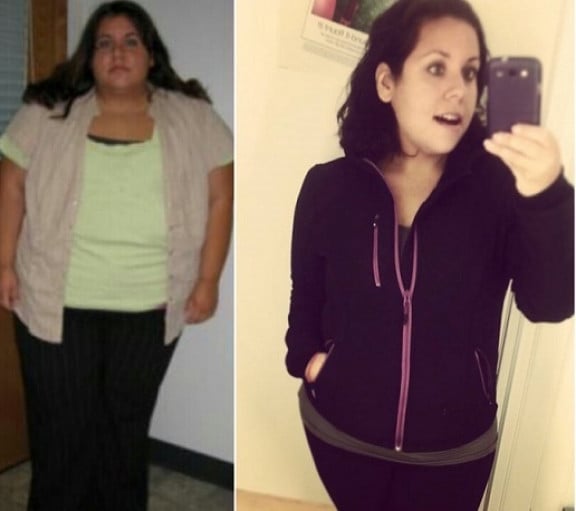 The person in the photo is a 26-year-old female who is 5'1 tall. She started out at 361 pounds and has since lost 167 pounds, putting her current weight at 194 pounds. This is the first time she has been under 200 pounds in 14 years.
Similar Progress Pics